Climbing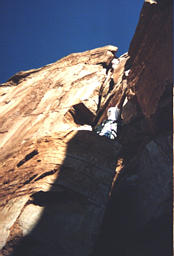 Trip Reports
Pictures
Some of the pictures are linked in from the climbing journal.
Other
The Splat Calculator - how fast are you going (with how much energy, etc.) when you hit the deck? Find out here.
---


---
[top] [research] [personal] [consulting]
Last updated: Wed Nov 2 20:30:05 MDT 2011 [validate xhtml]
dga - at - angio dot net.