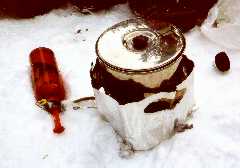 White Gas Kicks Ass
Overprimed stoves can melt aluminum! January, 2001.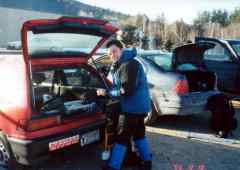 The Attitash Glacier Parking Lot
Loading the Honda after a long day of glacier travel across the snowmaking mounds of Attitash Mtn. Part of an AMC glacier skills class. December, 2000.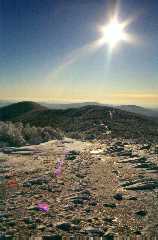 Moosilauke Snowfields
The afternoon sun shines over the icy Carriage Road and the South Peak. MITOC Winter School, January 2000.
With alpenglow on the Franconia Range, February, 1999.
MITOC Winter School '98 climbers hit treeline. January 1998.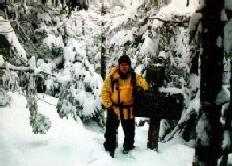 Hi-Cannon and Kinsman Ridge Trails
A hike in the first snow of '97-'98. December 1997.
Here I am silhouetted against the clouds, just above treeline on the Jewell Trail descending from Mt. Washington. October 1997.
Hikin' and Poachin'
Paul on Mt. Tecumseh, January 2001.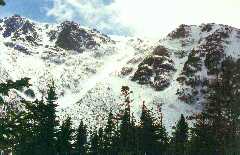 Boott Spur Gullies, Mt. Washington
Dodge's Drop, Hillman's Highway, and the Dutchess, from Hermit Lake. April 1999.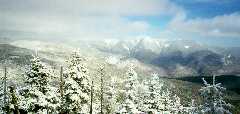 Franconia Range, February 1999
View from the Fishin' Jimmy Trail, below Kinsman Pond.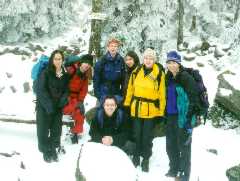 Kinsman Pond Shelter, Halloween 1998.
MIT Outing Club climbers enjoy the October snowfall on a foggy, wet day.
Mt. Liberty and Mt. Flume, looking south from Haystack, on the first weekend of the MITOC Winter School '98.
The Jewell trail heads down into the swirling clouds from the base of Mt. Clay. October, 1997.