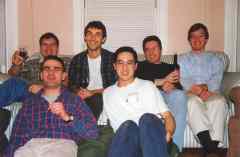 One of the Legendary House Dinners
Way too much food and drink at 271 Willow Ave, with (L-R) Roger "Woja" Kermode, Simon Karecki, Matthew Dyer, Phil Soo, Me, and Paul Huibers. Spring 1998.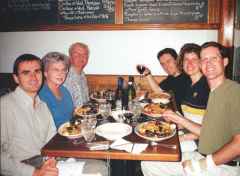 Get the Giacomo's Sauce
We like our food, don't we? At Giacomo's on Hanover St. in Boston, with Simon Karecki, Mom, Dad, Me, Susan and Paul Rozelle. September 2000.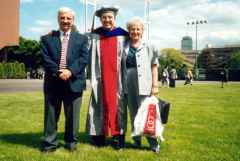 Dr. Reagan
The Reagan Family after the MIT PhD hooding ceremony. June, 2001.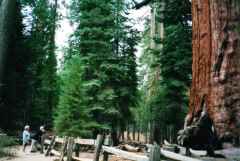 That's a big tree
The Reagans inspect the Grizzly Giant, one of the oldest living sequoias. It's 2,700 years old and nearly 30 feet in diameter. Sept.11, 2001.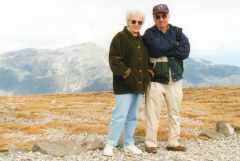 The Reagans on Mt. Washington
Mom and Dad pose in front of Mt. Adams on the Mt. Washington Auto Rd. October, 1999.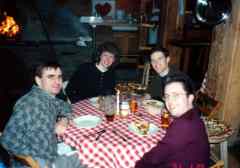 Vermont's Finest
Enjoying all-natural, locally-grown organic ingredients at American Flatbread in Warren, VT. The oven behind us was nice and toasty, too. January, 2001.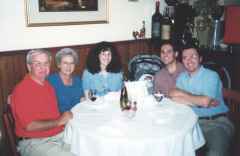 More Italian
The Reagans, Kim, little Josh, and Mark Schuchman, and me. L'Osteria on Salem St. specializes in veal. June, 2001.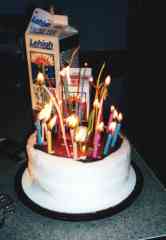 30 Candles
Almost required a fire extinguiser. November, 2001.