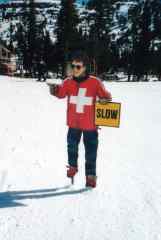 Plastic Patrol
Kirkwood's polite employee.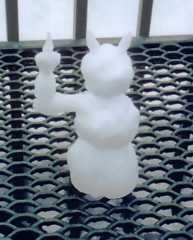 I got your deep powder right here!
Unlike the Tahoe "resorts," Kirkwood's got attitude.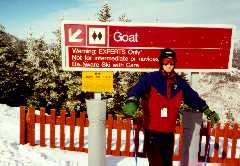 Before Goat
Paul, before experiencing one of the East's classic narrow and steep trails. March, 2000.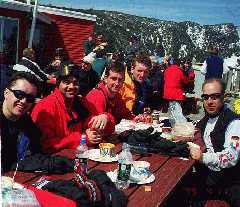 SkiVT-L Green Plaid Invasion '99
Lunch on the deck of the Stowe Octagon on a sunny spring day, April 1999.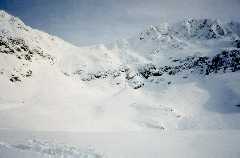 Xhiggy's Meadow, Blackcomb, BC
Looking back at my tracks after a run in 70cm of fresh powder. January 1999.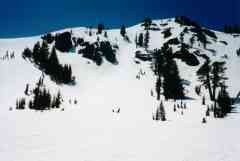 Palisades
Every ski area in Tahoe has Palisades--these are Alpine Meadows'.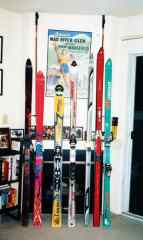 The Quiver
Even Sunday River has something interesting to offer Paul. March, 2000.
Simon savoring the experience itself, including rocks, stumps, spruce traps, undermined snow, and a nice tight zipperline. March 2000.
Snow, snow, and more snow! January 1999.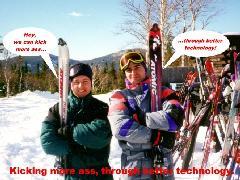 We are Team Atomic!
You will be assimilated!
Simon and I kick more ass through superior ski technology. We expect sponsorship any day now. Sugarloaf/USA (Maine), February 1998.