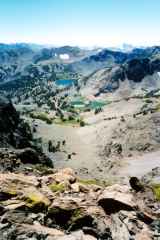 High on the PCT
Through a high pass to a remote wilderness of high peaks and alpine lakes south of Sonora Pass and north of Yosemite. August, 2001.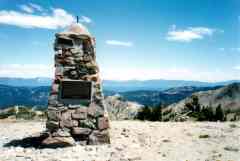 Emigrant Gap
A historical marker in the high pass above Squaw Valley. August, 2001.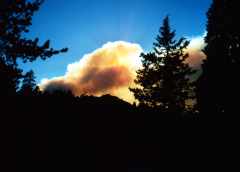 Cisco Grove In Darkness
A hot dry summer has Calfornia burning. August, 2001.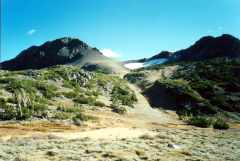 Last Snow on Round Top
The remains of the 2000-2001 season hide on the shady north slopes of Round Top near Carson Pass. A ski route will soon reappear. October, 2001.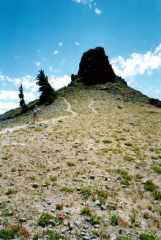 8797'
An unnamed pinnacle above Squaw Valley serves as a surrogate high point after we blew clear past Granite Chief. Who turned that sign around? August, 2001.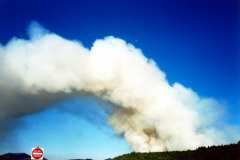 Smoke Plume
An airplane buzzes past the plume of smoke from the Cisco Grove wildfire above an I-80 rest area. The interstate was shut down the next day as the blaze got out of hand. August, 2001.