MITOC Beginners Climbing Trip 10/24/98
A group of MIT an Wellesley students met at Rattlesnake Rock this Saturday, and learned climbing while braving swarms of blood-thirsty ladybugs (They do BITE!!!) Sunny weather with the sun staying relatively low in the sky made the fall colors quite spectacular. However, the film used was black and white only, so please use your imagination or a b&w printer and crayons.
All pictures on this page are thumbnails - click on them to enlarge them.
Below are a couple photos that I had time to print..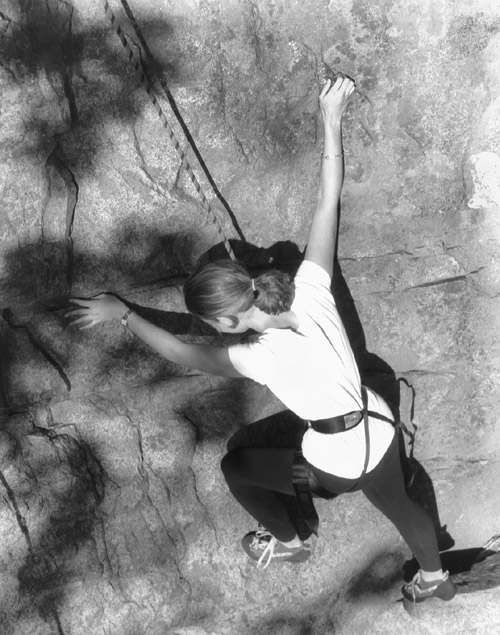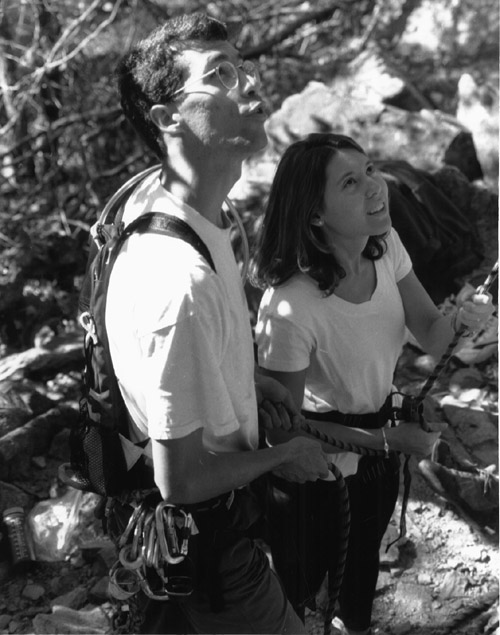 Proper climbing technique. And some excellent instruction on Hector's part...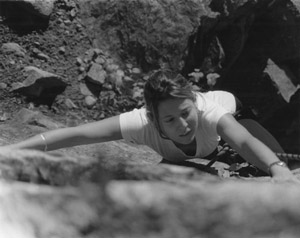 Summer: 'Where do I go now?'
      

Instructor: ' Up.'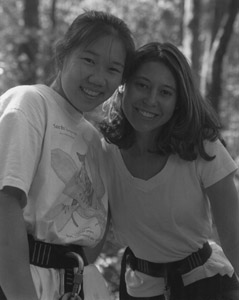 Serene and Summer, a couple of very spirited beginner climbers, before the class.... Hector demonstrating body break in rapelling. outch...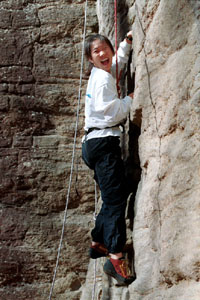 And the following week....
---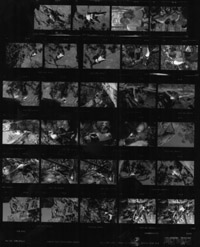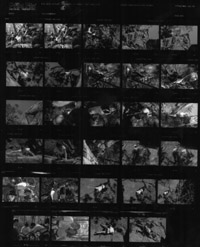 And I did make contact sheets, so if you went on the trip and would like me to print a picture for you, let me know. (you'll need to click on the picture to enlarge it to see it properly)
More stuff may come if I have the time to put it here, i.e. develop.
Meanwhile, if you want to see more pictures of this class, go to Hector's page...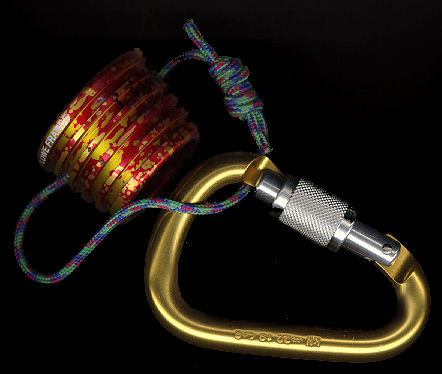 ---
Personal Page | Main Page